Discover How You Too Can Easily Earn
A Ridiculous Amount of Money in MLM,
Even If You're Broke, Have No Friends,
and Hate Selling!
Date:
From: Mary Jo Wehniainen, The Virtual Success Coach


If you want to join the ranks of the MLM Superstars with lots of money coming in all the time, please read this letter right now, as it may be the most important thing you'll read in a long, long time!

Why do I say this? Well, if you're one of the millions of MLM distributors who've been banging your head against the wall waiting for things to change ... longing to find an easier, more effective way to generate sales and find lots of business partners, I'm delighted to tell you that someday doesn't have to be years, or even months down the road! That elusive 'someday' can actually happen for you RIGHT NOW!
"I'm about to reveal to you the exact blueprint I used to go from being a deeply in debt, shy, introverted, self-conscious, insecure woman to a positive, happy, exuberant six-figure income earner in MLM (and one of the top 20 business builders out of 500,000 in my company) in 15 short months, WITHOUT ANY PRIOR EXPERIENCE AND WHILE RAISING FIVE CHILDREN UNDER 7 YEARS OLD!"

Which Of These Powerful Secrets
Could You Use To Improve
The Results You're Currently Getting?

' How to say things in such a way that will draw prospects to you...

' The single-most important element of any presentation, and how to exploit it for maximum sales!

' The absolutely essential first thing you must do before you attempt to sell anything to anyone. Without this you might as well quit right now!

' The real reason people choose to buy anything -- the secret truth long-known by master salesmen, sociologists and "con-men" -- finally revealed!

' Word-for-word samples of scripts to use in almost all situations.

' A "no brainer" (yet usually overlooked) way to get people to like you instantly! (It's almost like cheating, but you don't do anything dishonest. It does, however, give you a totally unfair advantage!!)

' The most important thing you could ever learn about talking to prospects!

' Learn the specific words to use that'll make your prospects give you their name and phone number instantly, hoping you'll pick them to join your team!

' An amazingly simple formula to follow that makes prospecting even easier!

' Learn how to get a brand new distributor started for the best possible results.

' Fill an empty rolodex to overflowing with new friends and business contacts in no time ...

' The secret to having an unlimited number of prospects, without spending any money.

' Discover how your inner feelings about network marketing might be sabotaging your success, and what to do about it.

' This simple practice you began in elementary school can generate thousands of dollars in sales each and every year!

' Learn to use four-letter 'F' words to keep you in good standing with your prospects all the time! (don't worry, we run a G rated operation here!)

' Have family and friends (who formerly could care less about your business) begging you to tell them more ...

' The one simple key to success in Internet Marketing.

' Find out how you can pick up the yellow pages and land some BIG deals quickly!

' Buying leads but not sure of the best way to work them? Here's the proven formula for success.

' Ever have a conversation with a prospect that seemed positive, but suddenly turned cold? Here's what you did wrong ...

' Talk is cheap, but these three phrases can earn you millions if you use them consistently. Curious?

' Discover where most distributors drop the ball and send their prospects running to the competition, ready to sign up!

' Watch out for this patch of quicksand waiting for every excited, up-and-coming leader ... and avoid it at all costs!

' Amazing language techniques that quickly identify the individuals who are qualified to look at your program.

' Repackage your opportunity so your prospects couldn't think of saying 'no'.
Up Till Now It Was Almost Impossible
To Get Your Hands on These Secret Principles and Techniques That Have Been Used to Sell Millions in MLM ...
But Those Days Are Over!
I am going to explain what it REALLY takes, just how EASY it is to make mountains of residual income, EXACTLY the same way I did...
"If you want to explode your network marketing business, get this book! It's jam packed with simple secrets, scripts and tips which are more valuable to any MLM professional than solid gold nuggets. If you want to get to the top NOW, get this book!"
TN, California

"I've read all the books on MLM, and while lots of them are good, this is by far the best, most complete, quickest and easiest way to go from a rookie to a world class MLM Leader virtually overnight."
RZ, Florida




"Anyone who wants to learn the Irresistible MLM techniques that will separate them from the crowd and have massive numbers of people wanting to join their opportunity must get this ebook now!"
SP, Hawaii

"Congratulations on providing real-world, useful, money-making info. With all the claims about the latest and greatest surefire 'systems' that are released almost weekly, it was such a relief to find something of true quality that delivered way more than it promised!"
CJ, Virginia
Yes, as you see from some of my past clients, you too CAN reach financial freedom with your MLM opportunity provided it's legitimate, honest, and real...

However, the fact that you represent a great company just isn't enough!

The undeniable truth is that the best product or service is totally worthless if you don't know how to market it, and if you don't have an unlimited supply of qualified prospects to talk to, you're sunk!

Not only that, but if you cannot communicate so deeply into people's hearts, if you're not able to connect with them in a way that touches their deepest emotional desires...you aren't going to sell much of anything.
| | |
| --- | --- |
| | Irresistible MLM! Is The Blueprint You Need To Start A Flood of Huge Bonus Checks Coming In. Whenever You Want More Money, Simply Turn On These Techniques Like You Turn On A Faucet! |
Keep in mind that not only have I done this in the past...I STILL DO IT AND HELP OTHERS DO IT ON A DAILY BASIS!
Professional Success Coach and MLM Leader Mary Jo Wehniainen has sold over $3,000,000 (that's MILLION) worth of products through her MLM business ... and her clients have sold TENS OF MILLIONS OF DOLLARS of products and services with her advice and Irresistible MLM! methods, online and offline!
If I only had great success in my own business, that would merely be a one-sided approach that worked for me. But this is not the case! I've coached people from dozens of different companies ... all sorts of people ... using every imaginable system, approach, etc. I've worked with thousands of MLM distributors throughout the past four years ...
And Now I'm Going to Help You Do the Same!
First let me tell you a little more about me so you know where I'm coming from.

I've been richly blessed with an incredible life. I really feel like I'm one of the most fortunate people in the world! Why, you wonder?

Well, the list is endless, but here's a quick snapshot....

I have a wonderful, honest, caring, fun-loving husband...

We've got five great kids ... three handsome, clever boys and two little princesses! (OK. So they're kids, and can drive me nuts sometimes, but, they're really good kids! I LOVE being with them, watching them grow, and the fact that we can have fun together whenever we want! We teach our children at home too, so we have LOTS of together time!)

I have so many great friends and loved ones who I know I can count on for anything. (Like in 1992, when we had to get donated food from our church, money for the rent from the Salvation Army, and money for our utility bills from friends, but that's a story for another time.)

And the personal and financial freedom is just incredible!

My husband and I are both full-time parents. We love having the freedom to come and go as we please, spend as much time as we want with our kids and take vacations on a whim. We get to do all of the things most people only dream of.
It wasn't always this way, though.
If all this sounds good, I can only tell you that I too, once thought living a life like this was a only a pipe dream. In fact, there was a time in our life when we felt like a couple of dogs sitting under the table, waiting to catch the 'crumbs' people tossed in our direction... and there wasn't anything we could do about it!

(NOTE: To all of you 'self-actualized' people reading this letter, I didn't know any better at the time. Rest assured that I'm now fully aware that WE ARE the creators of our own destinies ...)

I can tell you that while I longed for a different life, a life of freedom... I had no reason to hope that my situation would ever change. It just seemed impossible that things would ever be different as long as I continued to stay home with our children. (That was VERY important to us. We didn't want anyone else raising our kids!)

And then, when it didn't seem as if it could get any worse, the ultimate financial nightmare invaded our lives ...
Learn How My Husband's 'Pink Slip'
Saved Our Family From Poverty Forever!
We had no money in savings, no severance pay, a pile of overdue bills a foot high, five children under seven years old ... AND it was 12 days before Christmas... when I received that dreaded phone call.
My husband lost his job!

So believe me, no matter what your current situation is, it can't be too much worse than what I went through. I had tummy aches from eating donated food ... candy and bulk sausage at the same meal was NOT the best combination. I've felt the embarrassment of having to drive anywhere as a family in two separate vehicles because we couldn't afford to buy another one that was big enough to fit us all.
(Picture this. Every time we went out as a family, Chuck took two kids, and I took the others. The kids waved to each other as we drove along the highway. They thought it was great fun, but we sure didn't! We looked at the mini-vans that passed us by as if they were Mercedes! We dreamed of how our life would be different if we could just get another vehicle ... even a used van!)
I tried to hold it back, but it was hard not to feel the resentment as I saw my friends move up the ladder buying new homes, taking nice vacations, buying new cars, while we settled for other people's hand-me-downs ...

I've felt the humiliation of seeing my kids wearing clothes from the thrift store while everyone else's children looked so nice ...

I was embarrassed during the holidays when I gave gifts to friends and loved ones that I made or purchased at the dollar store.

It was a grim picture, and that's putting it mildly ...

But most of all, I hated the fact that no matter what my kids asked to do, if it cost anything, the answer was always 'no'! I didn't realize the poverty mentality I was beginning to pass along to my children ....
Being Forced to Learn What To Do and
How To Do It With Almost NO Money
Literally Turned my Business Around!
Up till this point, I had a 'hobby' network marketing business that I started a year and a half earlier, and was earning a few hundred dollars a month. Nothing to brag about....

But now I had to figure out how to make some serious money in my business, and fast! With NO budget!

And I did!

I went from being a broke, deeply in debt, homeschooling mom with five young children to one of the top 20 business builders out of 500,000 in my MLM company (and earning a six-figure income) in only 15 months!
Many People Felt Sorry For Me and Thought I'd NEVER Make It In This Business ... And Now They're Completely Shocked By the Success I've Created!
Now I'm Going To Share My Secrets With You
Through The Pages Of Irresistible MLM'!.
It Might Just Be The Key You've Been Missing
To Live The Lifestyle of Your Dreams!
I know you might be a bit skeptical, and I completely understand. Even my husband was! (click here to read his 'embarrassing' story)

Although I realize you may not know me personally, people who do know that I'm passionate about helping others succeed.

My challenge is that there's only so much of me to go around. I can only handle so many personal clients, and conduct so many seminars and teleclasses, so I've decided to reach out to the masses by putting every secret I've ever learned that has paid off in millions of dollars in sales in my personal network marketing business... in the pages of this book!
"You've taken the basics of MLM and distilled it down so that anyone, regardless of their previous experience or current status, can conduct their business with ease. The concepts, principles and strategies attract customers, generate referrals, and increase sales. Great job, it's a resource I know I'll use often."
TS, Montana

"Your ebook is totally unique and completely changes the way I viewed my network marketing business. The real life examples and scripts that can be used in many different situations are not only fascinating and enlightening, but it taught me more in a couple hours than I learned in the last 5 years. Simply amazing!"
JR, Maryland
But reaching out to the masses is not something new to me. For instance, visit http://www.Google.com and do a search for my name. Mary Jo Wehniainen. You'll see much of the 'reaching out' I've been doing the past few years on the Internet. My articles have appeared all over the world, read by hundreds of thousands of people. I'm also the resident 'success coach' on a number of well-respected websites.

Not only that, but since I began coaching professionally in 1999, I've worked personally with thousands of individuals in and out of my own network marketing company. This is very important, and gives me a unique perspective. It should also be very important to you!
While 99.65% of MLM Distributors Are Breaking Their Backs to Barely Keep Up, You'll Soon Know The Secrets That Will Make You Stand Out From The Crowd -
With The Bonus Checks to Prove It!
I was searching for a way I could help the maximum number of people at the lowest cost to them, and a way that was 'do-able' for me. (Remember, I have five kids I spend most of my time with!) Compiling this valuable information into one jam-packed 140-page ebook was the perfect way for me to do just that!

Besides, since you'll be downloading the manual directly from the Internet I have no inventory and no fulfillment costs. I don't need to pay anyone to take the orders over the phone. This way I can pass along my cost savings to you. So you win and I win.
Turbo-Charge Your Business Using Specific, Detailed Strategies, Principles, Ideas and Advice
You Won't Find Anywhere Else!
Think about this. If you keep doing the same things over and over again - you're going to get the same results. That's why I want to help you finally put an end to the madness. You don't want to continue getting the results you've been getting forever, do you?
"I wish I had learned this information sooner. It's worked much better than I expected, and I have 10 new business partners within two weeks' time!
HC, New York
The truth is that positive thinking and 'feel good' meetings won't make you any money in your business. The advice from your negative friends and relatives won't help you either! (I bet you've already figured that one out, haven't you?)

You need to get credible advice from someone who's done it ... is doing it ... and who knows how to help you do it too!

That's where I come in.
Learn To Produce The Same Results In Your Life and Your Business As The MLM Superstars - The Ones With More Money, Who Drive Nicer Cars, Take Better Vacations and Have More Fun Than Everyone Else
So here's the deal:

First you need to realize that this information could easily sell for thousands of dollars. In fact if you asked me to produce a customized 'blueprint' for you or your team, you'd be charged anywhere from $3,000 to $10,000, not including travel expenses, research costs, etc.

I currently charge a minimum of $250 an hour for personal coaching, and thousands an hour for group coaching and consultations. So at bare bones minimum you're getting thousands of dollars worth of valuable information at your disposal.

But I'm not going to charge you anywhere near that amount or even my minimum project price. In fact, your total investment for ALL OF THE SECRETS I USED TO BUILD MY BUSINESS is only $97.00!
But the good news for you is that
we're running a Limited Time Only
Special Introductory Offer of only $37!
That's ridiculously cheap! Hurry, I want to order before you come to your senses! (Click here!)
"Unbelievable! Once again you've made something that can be so complicated, seem so simple. It took me only a day to read "Irresistible MLM!'", and when I was done I had the plan of action for my next month, the next year, and knew exactly what I did wrong in the past. I also now have the confidence that I needed deep down inside that says 'yes, this CAN work for me!"

Thanks again Mary Jo. If anyone ever asks me what they need to get their business off to a good start, in my opinion, your book is THE answer!"
RG, New York
Believe me... this is just the beginning of all you get from "Irresistible MLM!''

People who've been through my trainings now have the skills they need to begin living the life of financial and personal freedom most people only dream about! YOU can own the same information within minutes!
If You Implement These
'Irresistible MLM'!' Techniques,
You'll Be Able to Laugh at Money Worries Forever!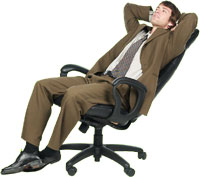 "...Great examples, and fabulous, practical, do-able information. I love the lighthearted, fun, no-pressure, no-convincing, laid-back perspective you have."
SC, California

" Your book is one of those wonderful little gems that should be in every network marketers library."
DF, California


Just imagine being free from the worry and anxiety that comes from not knowing if you're going to have enough money to take care of your current obligations, let alone money to insure you'll retire in comfort, and your loved ones will be well taken care of. That ever-present financial pressure that lurks like a dark shadow around every corner of your life, causing relentless stress and tension.

Wouldn't it be awesome not to panic when your home heating system goes on the fritz, or the car needs a new engine, or a couple of your kids need braces, or the tuition for private school goes up $15,000 a year? Can you imagine how it would feel to have a reserve of money saved for the unexpected ... as well as lots of wise investments increasing your net worth every month ...

Life wasn't meant to be lived in fear of financial consequence, it's NOT what God intended! You do have a choice ...
It's 100% in YOUR control whether you live a financially independent life, or a life where you're always down in the rank, smelly dungeon of financial stress. (I remember the pain very well ....)
When You Put These Principles and Techniques Into Practice, Your MLM Business Can Become Your
Personal Money-Making Dream Machine!
If you want to choose the life of financial security and freedom, you're exactly where you need to be right now. I'm giving you this incredibly simple, easy, cheap and quick way to switch over to the side of life where worries are few and days of fun are yours for the taking!

Thanks to the Internet, here's your chance to finally learn my "Irresistible MLM!'" techniques in a way that I've never been able to offer before.
So let's get started!

Here's what you get for this ridiculously low, 100%-money-back-guaranteed-tax- deductible-investment:
The ENTIRE contents of the 55-Chapter 143-page ebook "Irresistible MLM!'" in an online version that you can print out as well - delivered within minutes of placing your order!

Every chapter is chock full of insight and understanding about what you need to know to have massive MLM success, and exactly how to do it for yourself ... the easy way!
Learn How to Earn More Money ... Easier, Faster, Cheaper and Better Than You Ever Dreamed Possible ...
And Have A Blast While You're At It!

How's that sound?

After you read this book and implement the "Irresistible MLM!'" techniques, your life might never be the same again!
"All my friends and relatives laughed when I told them I started my own business. They kindly suggested that I get a real life and stop dreaming. My wife was also pretty nervous.

Thanks to this information, I'm on course to earn $7,500 this month. I don't believe there's anything out there that a beginner can do to produce such dramatic results in such a short period of time. I owe it all to you."

CH, Indiana

Now that you'll know how to have more 'qualified' prospects than you can possibly handle ...you'll look at life through the eyes of a true MLM Leader!

I'm serious! You won't look at MLM the same way ever again. You'll see opportunities where you never saw them before! You'll notice money making opportunities staring at you in the face that you would have overlooked just yesterday. You'll see that when you can use the techniques you'll learn in "Irresistible MLM!'", the world's your oyster!

BUT WAIT! THERE'S MORE...LOTS MORE!

Not only do you save 60% on our Special Introductory Offer, but if you act now, you'll get two potentially life-changing bonuses.
BONUS #1:
As A Man Thinketh, by James Allen (value $9.95)

This timeless classic by James Allen (1864-1912)
is partly responsible for the creation of the entire Personal Development industry. It's a MUST READ for anyone who seriously wants to change their life!

"Dream lofty dreams, and as you dream, so shall you become. Your Vision is the promise of what you shall one day be; your Ideal is the prophecy of what you shall at last unveil."
As a Man Thinketh,
Chapter on Visions & Ideals
BONUS #2:
The Science of Getting Rich (or Financial Success
Through Creative Thought) by Wallace D. Wattles
(value $19.95)

This little book may change your life! Written in 1910, it's a clear-cut, practical guide not only to acquiring riches, but also to advancing personal growth. It's principles are timeless, and like As A Man Thinketh, this classic is also a forerunner in the Personal Development field.

"The ownership of money and property comes as a result of doing things in a certain way. Those who do things in this certain way, whether on purpose or accidentally, get rich. Those who do not do things in this certain way, no matter how hard they work or how able they are, remain poor."
The Science of Getting Rich,
Chapter 2

These two free bonuses are yours absolutely free when you order by midnight !
I'd be a fool to say no. I'm ready to get my copy NOW! (Click here!)
100% Risk-Free Guarantee
Your success in using 'IRRESISTIBLE MLM!'' is completely guaranteed. In fact, here's my 100% Better-Than-Risk- Free-Take-It- To-The-Bank Guarantee:
I personally guarantee that if you immediately begin implementing the strategies, language, techniques and 'action items' that I teach in this book and consistently use them for 30 days and somehow fail to recoup your small investment of $37 (or feel you didn't get way more than $37 dollars worth of valuable information), I'll issue a prompt and courteous refund. Plus, the free bonus gifts are yours to keep regardless, just for your trouble.

Is that fair or what?

That means you can try out all the material at my risk, while you see if it works for you or not. And if it doesn't produce, I honestly want you to ask for your money back. And I'll let you keep the free bonus gifts as my way of thanking you for giving "Irresistible MLM!'" a try.

There is absolutely no risk whatsoever on your part. The burden to deliver is entirely on me.

Look at it this way -- $37 is a painless drop in the bucket compared to the money (and time) you're going to waste on ineffective promotions, approaches, presentations, and campaigns this year. That's why...
You Really Can't Afford Not
To Invest In 'Irresistible MLM!''
And besides, you can't lose with our 100% Better-Than-Risk- Free-Take-It-To-The-Bank Guarantee!

Remember, the two FREE Bonuses are yours to keep even in the unlikely event you decide to take advantage of our no-questions-asked guarantee.

Your satisfaction is assured through our no-risk, you-can't-lose, 100% Better-Than-Risk- Free-Take-It-To-The-Bank Guarantee.

If for any reason you aren't thrilled and satisfied with your purchase, just contact us within 30 days and we'll refund 100% of your purchase price.

What we're saying is don't decide now if "Irresistible MLM!" is right for you.

Try it out for one full month - Risk FREE!

You have nothing to lose (and a whole lot of money to make as well as time, energy, and effort to save) because regardless, the FREE bonuses are yours to keep just for giving us a try.
Here's How To Order Right Now!

Once your credit card is approved, you will be taken to a special download page where you will download the ebook along with your FREE Bonuses.

INSTANT ACCESS
Purchase Online with Credit Card by Secure Server



It doesn't matter if it's 3:00 a.m. in the morning!
You will be downloading and reading the ebook and incredible bonuses within just a few minutes... and using it to create your dream life of working less, getting paid more and having ton's more fun!
Is it finally YOUR turn to reach the levels of success you've been dreaming about?
It's totally up to you!
I just finished reading your book, "Irresistible MLM!'". Wow! What a spectacular piece. So much great information for such a low price; what a great deal! It's full of great, concise, super, all-around, and well thought out information.
GW, Alabama
OK, Mary Jo. I'm ready to finally make it happen! (Click here)
Oh yeah, I almost forgot. There's one more reason I'm so excited about being able to reach the masses of MLM distributors with this information.

I LOVE the MLM industry, and how it changes people's lives. It's fabulous that there's a real opportunity for the "regular guy" to make it big, regardless of race, sex, education, or previous experience. It gives a second chance to people who feel they may not have made the best decisions in their life up to this point. It's so exciting to help moms and dads who are busy raising their family build a business that puts waves of money into their bank account without sacrificing precious time! (And for GenXr's, WOW! If I'd known what I know now back when I was in my twenties.... I can only imagine!)

And I LOVE teaching people to do it in a way that is comfortable, easy-going, and non-aggressive... and nothing like the typical salesman image ... you know, the one in the plaid polyester jacket and white shoes.

I'm doing my part to finally TURN THE TIDE! I want to help our wonderful industry gain the star-studded reputation it deserves! And there's no time like the present to do it! With all the lay-offs (there were 111,000 in December 2002 alone), the instability of the economy and the stock market, and the lingering concerns and emotions that came from the tragedy of 9/11, we MUST show the world that our industry offers a very viable, legitimate solution for them.
Hurry ... there are millions of people waiting to hear from YOU!

(I better stop now before I really get on my soap-box ....)

Think about it. Building your own lucrative network marketing business that will provide residual income for the rest of your life is probably one of the most important things you could ever do for you and your family! PERIOD!

What else can I say?
I Wish Someone Taught Me These Secrets ...
If They Had, I'd Have Succeeded
Much Faster. Lucky For You,
They Can Be Yours In Minutes!
Please think about what will happen to your life if you don't buy my e-book today ....

If you don't come along with me, a year from now, you'll likely just be a year older, and your life will pretty much be the same as it is now. You'll still be frustrated, tied down to things you hate, wishing you could enjoy the financial and personal freedom you deserve!

If you do come along for this ride with me, a year from now, you could be cashing lots of residual income checks...and be on the road to accomplishing your dreams of freedom and a worry free life.
"I was beginning to think that MLM wasn't for me. I hated having to convince people and hardly anyone wanted to hear more about my opportunity. Now that's all changed thanks to you. I can't believe all the people who want me to tell them more and the days of convincing and rejection are long gone.

Thank you so much for giving me the tool that will enable me to finally escape the slavery of my job ...and make lots of money so that I can be a full time dad."
BM, Washington
Basically, it's YOUR choice. Needless to say, I'd love you to buy my "IrresistibleMLM!'" e-book.

But, if you don't follow through, if you don't take action and make this tiny, risk-free, money back guaranteed investment in your future... I won't live any differently than I do now.

I'll still work a few hours here and there when I feel like it, goofing off the rest of the time. I'll still take a long walk along the river every day and play with my kids a lot. I'll still take four or five vacations a year. I'll still have 100% control of my schedule and life. Chuck and I will still go shopping, to the movies, or the beach during the day, while everyone else is working in the prison they call their 'jobs'. (Or staying home with nothing to do because they don't have any extra money!) No, my life won't change at all if you decide against coming on board with me but...

YOUR LIFE could change dramatically!
"My wife and I are newlyweds and have big plans for the future. Both of our families want us to go to college and grad school and climb the traditional success ladder, but we want to spend our time having fun and making money right now.

Although no one believed we could do it, we've already reached the first two leadership levels in our company and it wasn't that hard.

Thank you, thank you, thank you for showing us exactly how to do it!"
BG, Tennessee
Who knows what your future holds if you decide to take this simple, but powerful step of investing just $37!

Isn't giving yourself the chance of a life of freedom worth a mere $37 bucks to find out? If you're wrong, and within 30 days, (A FULL MONTH), you think what I'm offering you isn't right for you, or worth it, you get 100% of your money back! So, isn't the glimmer of hope I offer worth a few dollars to check out?
It's A Shame For You Not To Make
Fabulous Money In Your MLM Business
When It's So Easy To Do!
Yes, you're right. I have nothing to lose and want to get my copy RIGHT NOW! (Click here!)
Really, what have you got to lose? What could possibly hold you back from taking the small step to see if the life you want and deserve so bad is right here for you? You've paid your dues, and now it's YOUR TIME to get the payback!

Well, that's it. I've nothing left to say except I hope that a year from now you and your loved ones will be enjoying the warmth and light that financial and personal freedom bring when they shine down upon you and your family!

Whatever you decide...I wish you ALL the best!
Can't Wait to Get Started?

To Your Success,


Mary Jo Wehniainen
The Virtual Success Coach

P.S. -- This book will be sold for $97. The special introductory price of $37 is a "Buy it NOW before the special offer's over deal" ... so act fast!

P.P.S. - This book is about one thing - quickly learning and easily using the simple techniques, strategies and tools that take you to success with the least effort in the shortest time possible. If you're tired of seeing other people getting way ahead with less work, buy this ebook now!

P.P.P.S. -- Let's be blunt: If you pass on this offer, you'll just keep working harder and harder, not getting paid what you're worth! You'll still wish for more money and want more time with your family.

The people who "make it" in network marketing are no smarter than you... they just know a few critical things you need to learn. What you need most is instruction and encouragement. Get this book NOW and you'll have all the secrets you need in "Irresistible MLM!'"




' Copyright 2002 ' Hope Unlimited, Inc. ' All Rights Reserved
Irresistible MLM!' ' Email: support@irresistiblemlm.com
Coral Springs, Florida 33071
Phone: 954.757.1335